Phoneum is a decentralized cryptocurrency, designed to deliver a simplified user experience and platform that enables all users, regardless of technical aptitude, to fully participate in the new cryptocurrency economy. Phoneum 's mission is to provide equality to all by making mining available to everyone.
Phoneum (PHT) value is currently very low but if the project continues to grow the value could increase substantially, keeping in mind that the cost of mining is minimal.
Current base rate is 4 PHT mined per hour and this can be increased in several ways including referrals, playing games, completing surveys, signing up for vouchers etc.
I have noticed un-intrusive ads, also it utilizes the network marketplace (games/surveys/giveaways) to ensure the project stays viable.
It is very easy to sign up and start mining, it requires you to click one button every 7 days to confirm that you are not a bot.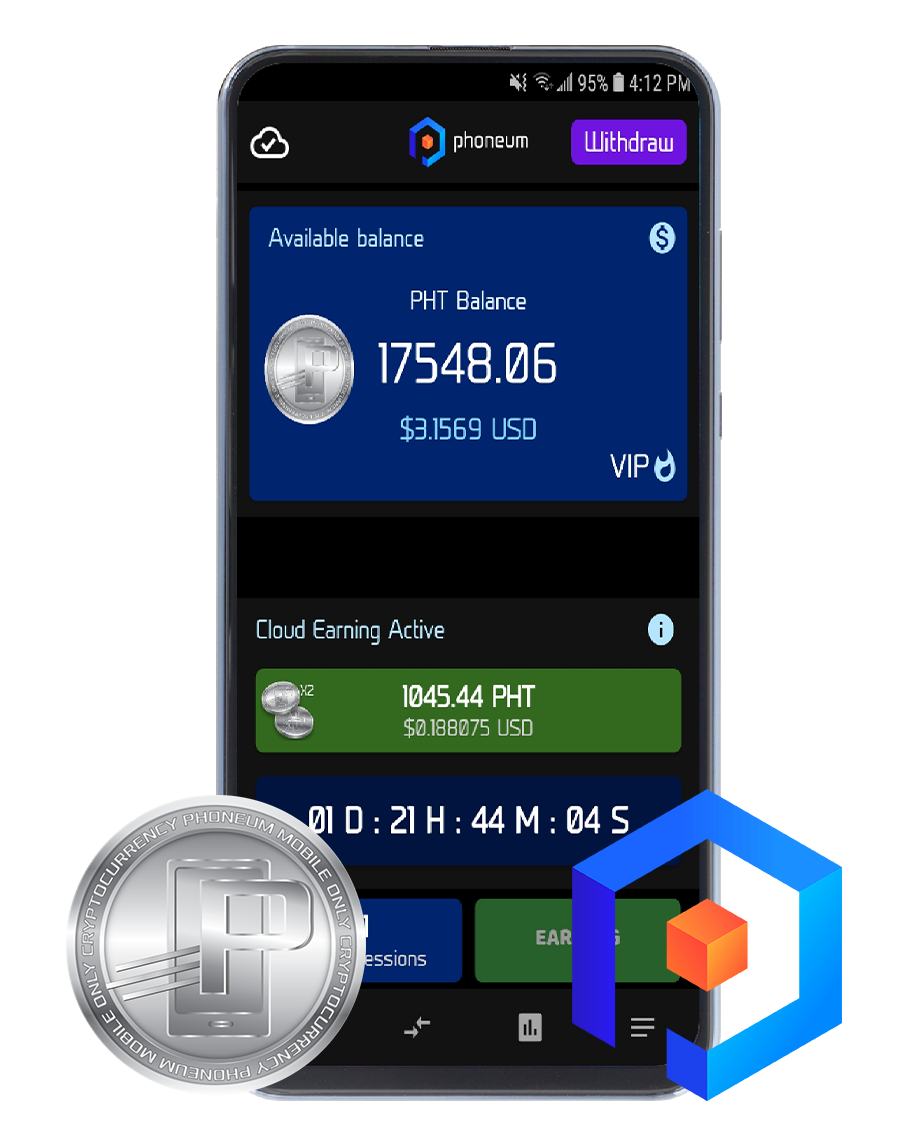 Rating
Ease of use – 5/5
Currency value – 1/5
Ads – 4/5
Mining speed – 4/5
Referrals – 4/5
Future Outlook – 4/5
Overall Score – 3.7/5
Sign up now and get 200 PHT Bonus.
Use my code and claim your bonus: v1t93bqn